DOOR HARDWARE COLLECTIONS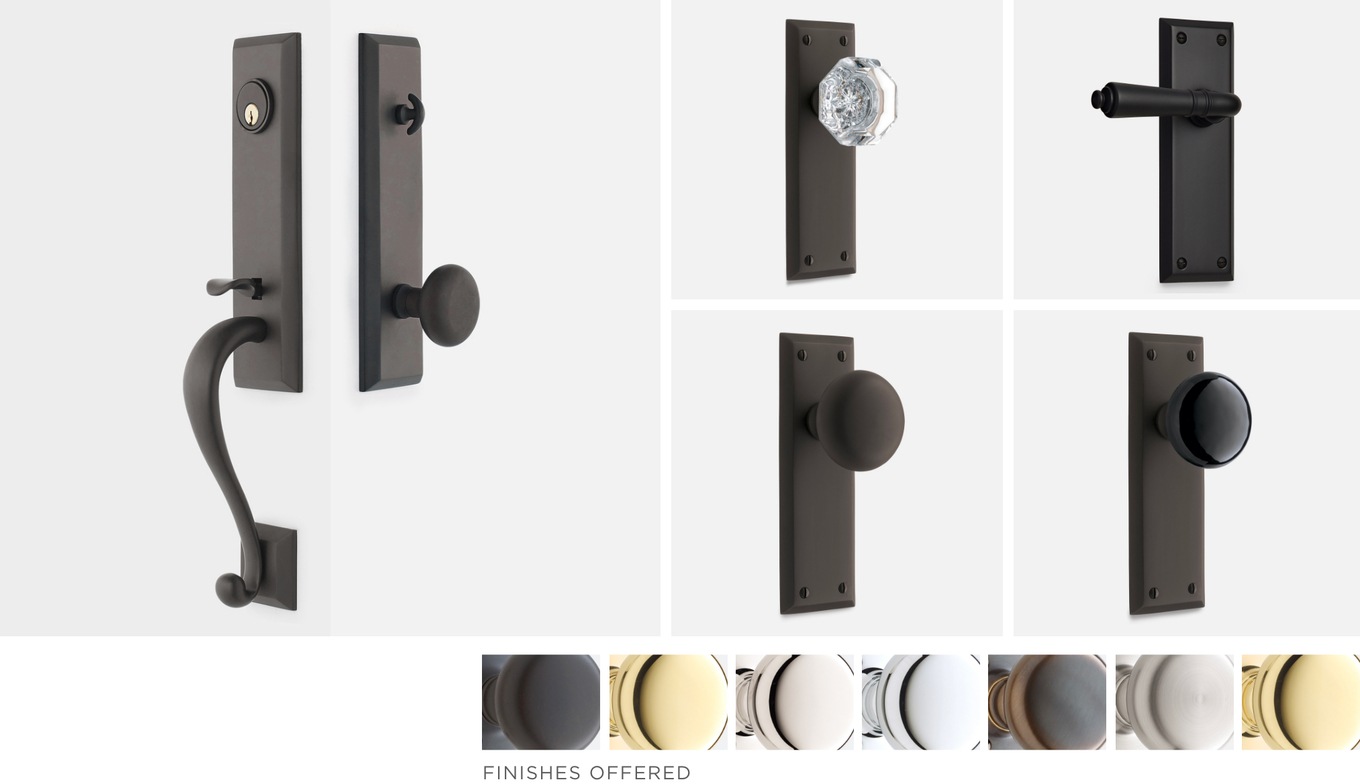 PUTMAN COLLECTION
---
Straightforward and classic, the Putman suits homes of all styles, from traditional to modern. Graced with gentle curves and beveled edges, it features a generous length and one-piece backplate on the interior.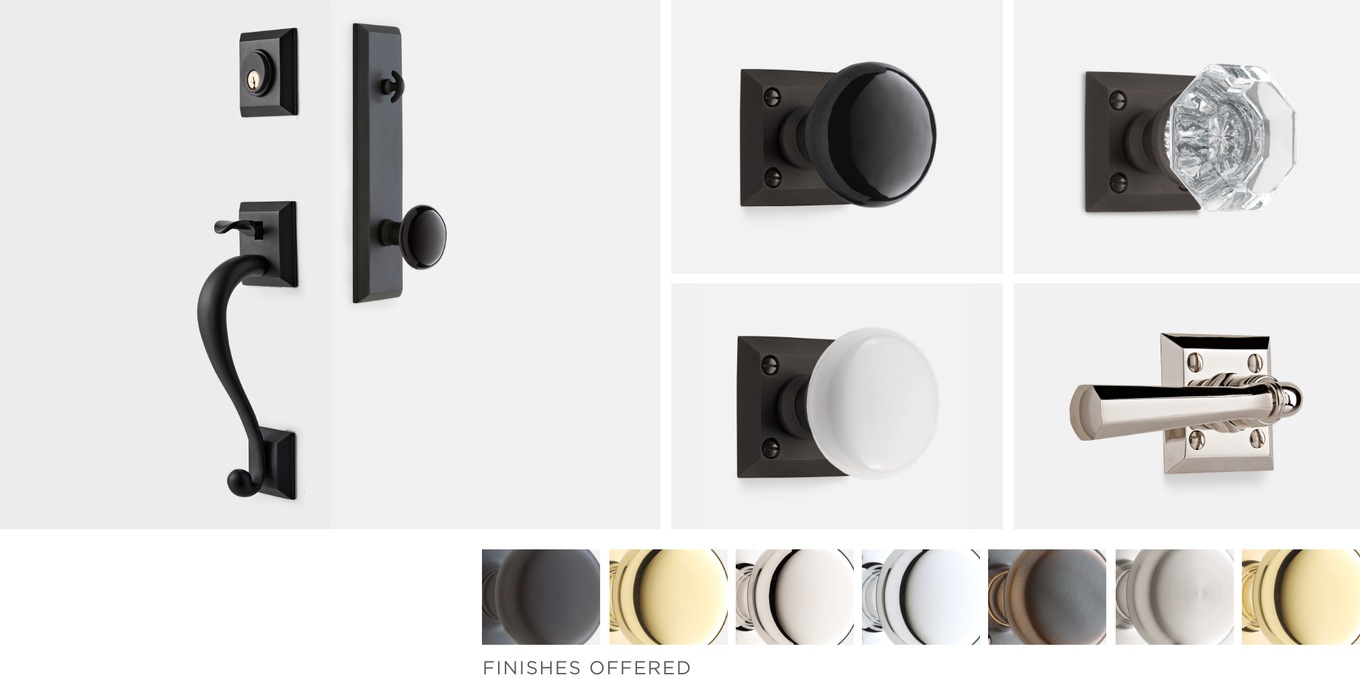 COLEMAN COLLECTION
---
Subtle yet eye-catching, our Coleman brightens up pantries, closets, kitchens, and bathrooms. For a coordinated room, try pairing it with our porcelain lighting fixtures and accessories.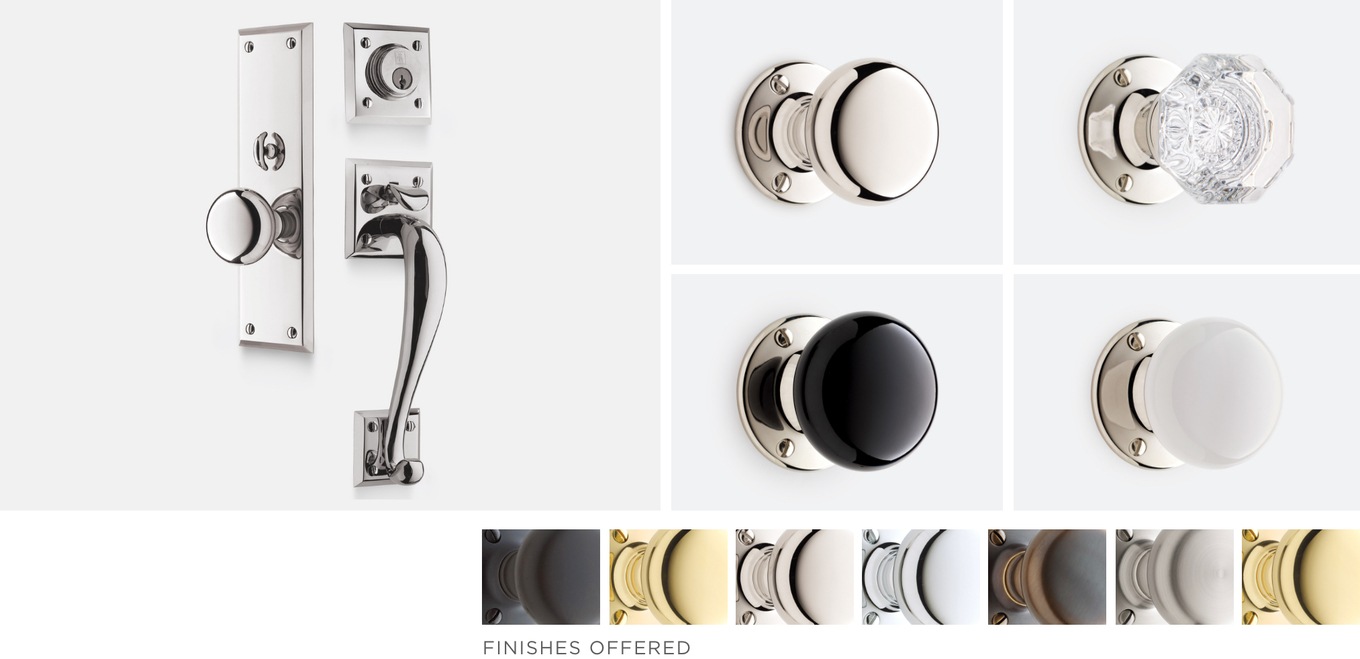 TATE COLLECTION
---
Classic and timeless, our Tate Interior Door Set is an enduring choice for homes of any style. Ideal for pantries, closets, kitchens, and bathrooms, it features solid brass construction and is available in a range of finishes.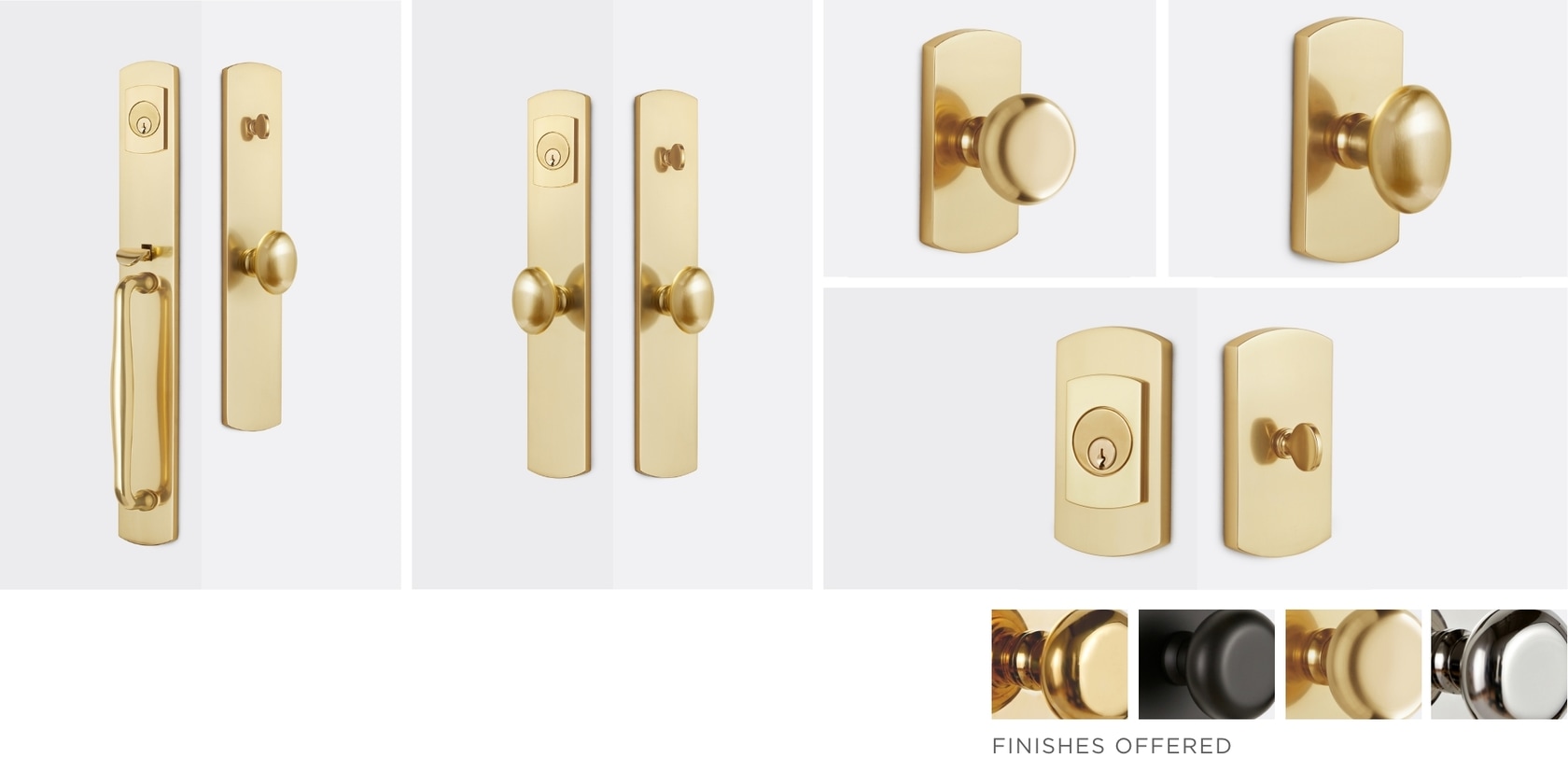 ARCHED DOOR HARDWARE COLLECTION
---
Crafted from forged solid brass, our Arched Door Hardware Collection presents a streamlined, traditional design—the perfect classic statement for any front door.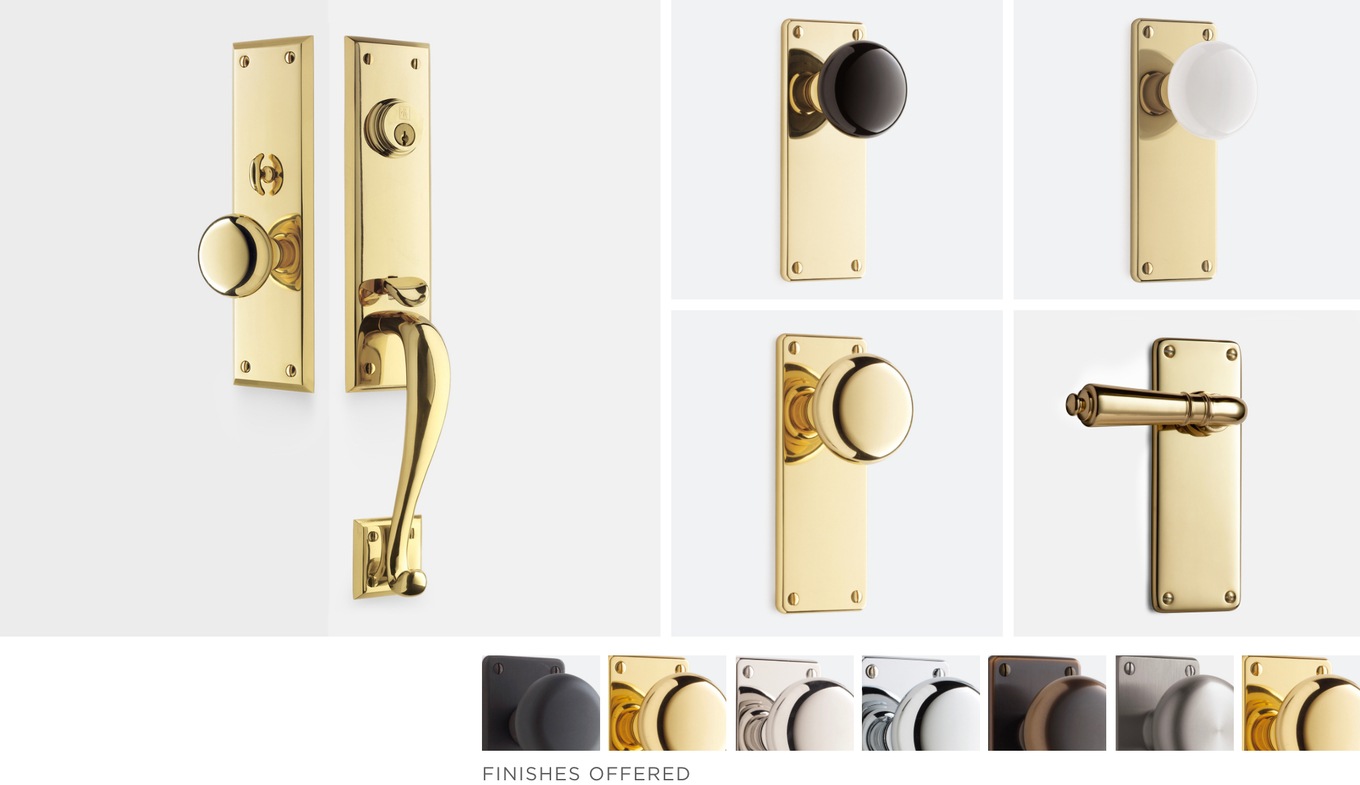 BENSON COLLECTION
---
The Benson was popular from the late 1880s into the 1940s. Its rolled edge (as opposed to a beveled edge) gives it a hint of fluidity; this hard-working, versatile basic is suitable for homes of many different styles.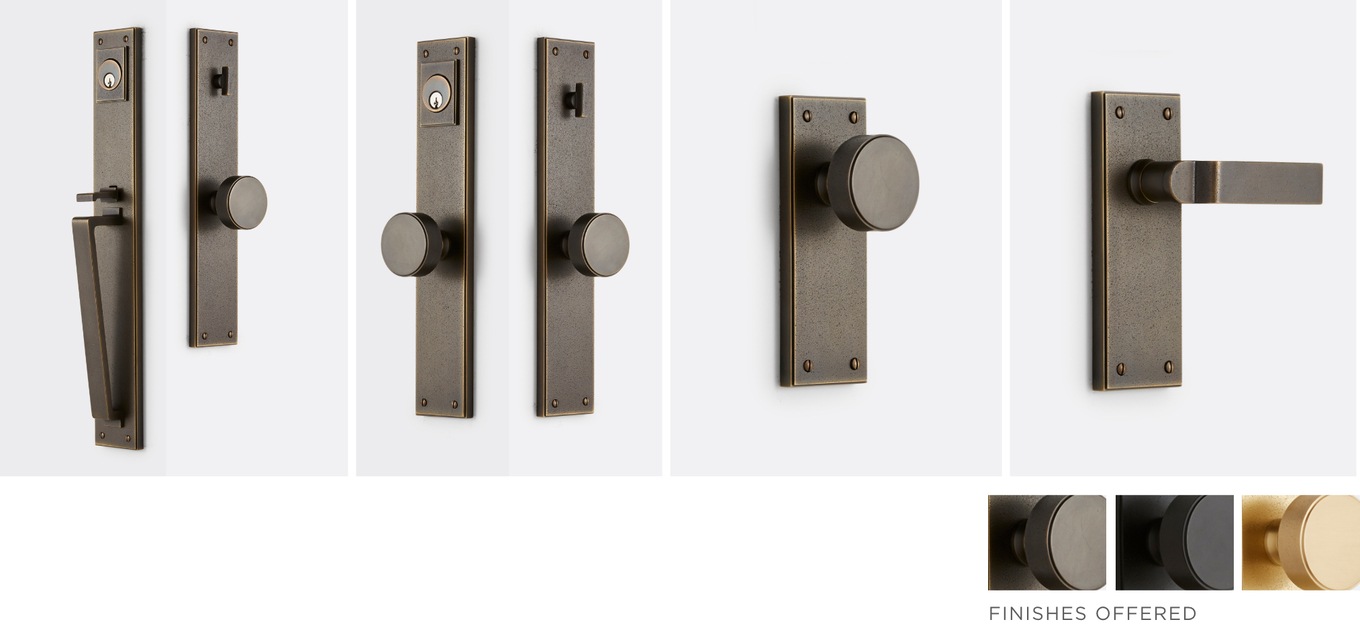 JERICO COLLECTION
---
Designed to coordinate with our Jerico Lighting Collection, our Jerico Exterior Door Set features clean lines and a streamlined silhouette with a tumbled texture inspired by Craftsman-era designs.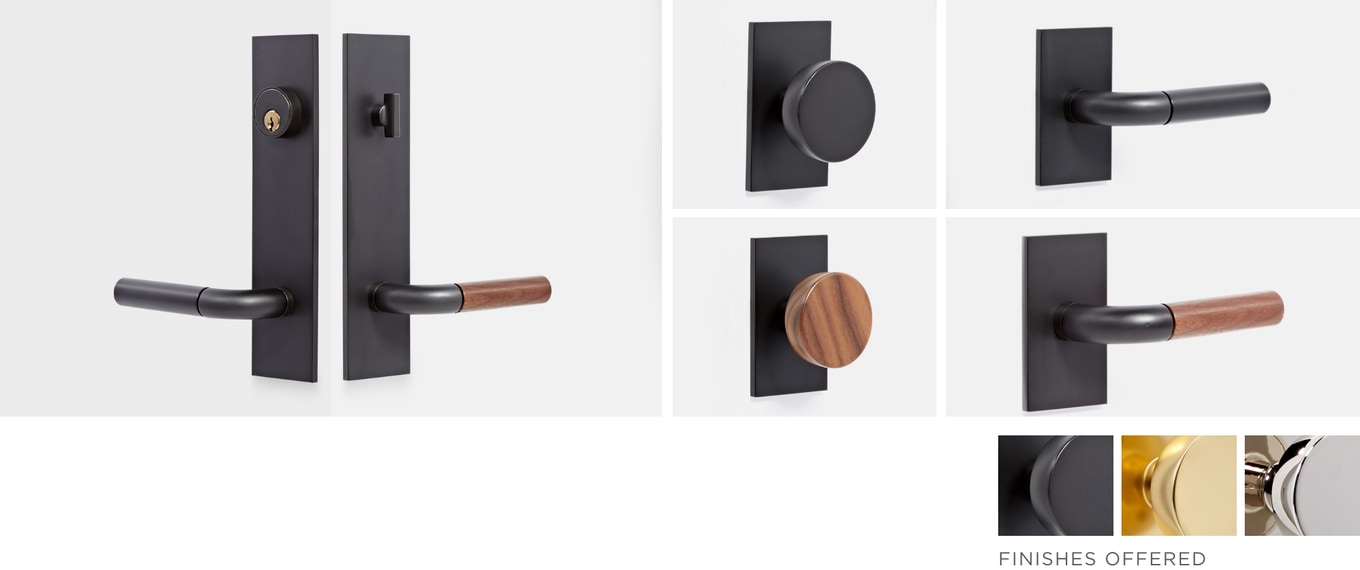 TUMALO COLLECTION
---
The timeless style and ultra-slim, modern design of our Tumalo Collection adds a streamlined, look to any door. Crafted from solid brass, each piece is made to last for years to come.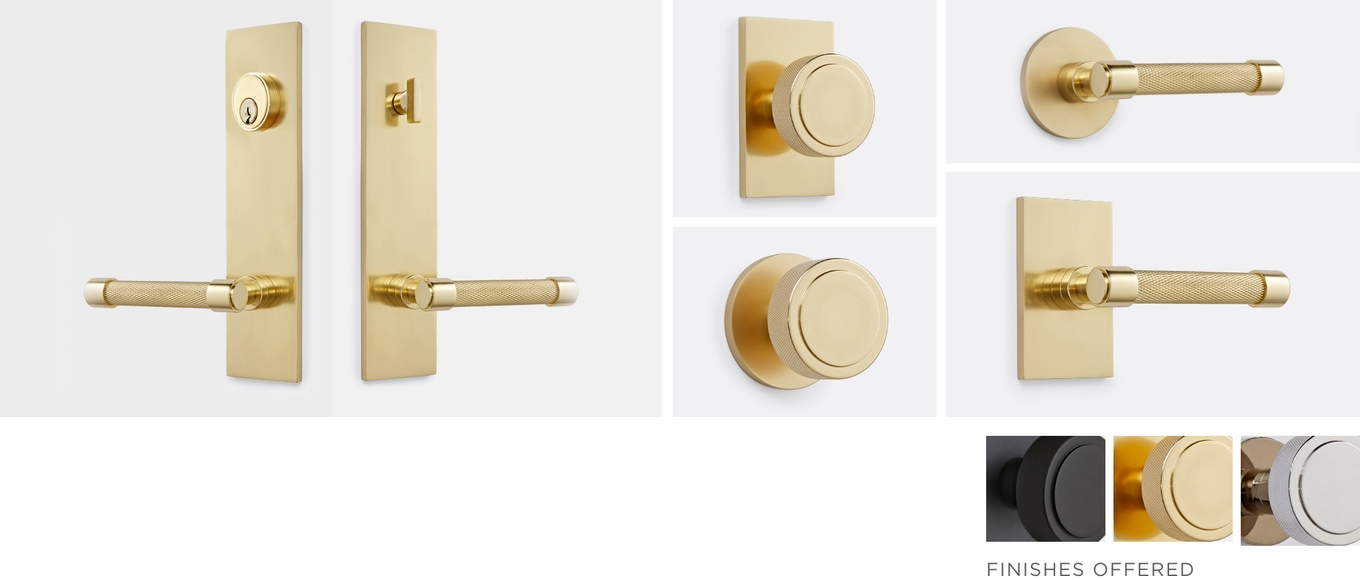 TRASK COLLECTION
---
Our Trask collection features an industrial-influenced design with an ultra-slim profile, solid brass construction, and interesting textural details—making it a sophisticated choice for any style home.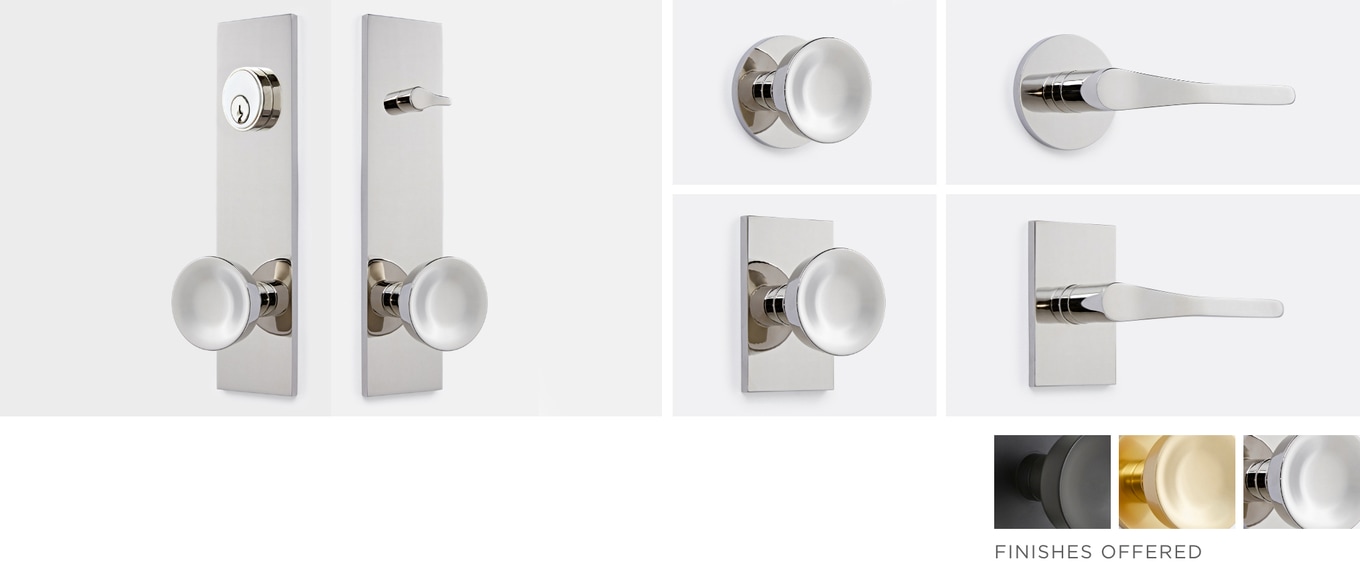 RICHMOND COLLECTION
---
A sleek, streamlined silhouette and solid brass construction in two classic finishes makes our Richmond collection a timeless and beautiful way to add an elevated accent to your doors.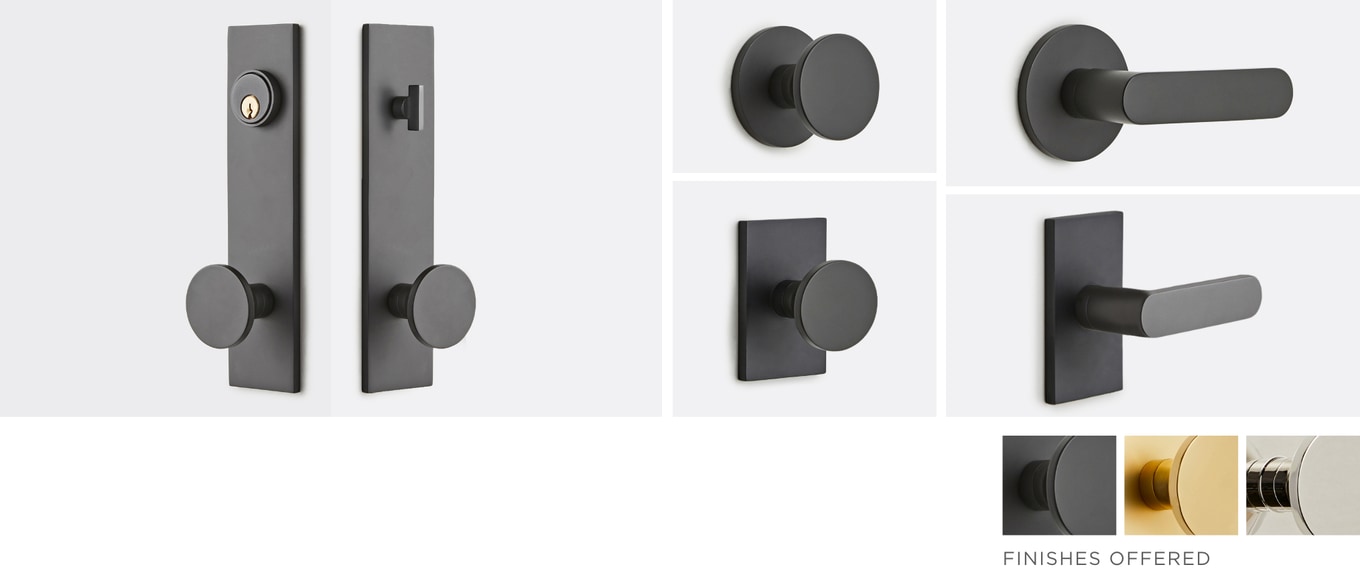 BOWMAN COLLECTION
---
With clean lines and an ultra-slim design, our Bowman Door Set easily upgrades any exterior door. Exterior tube latch construction means it's easy to install, while concealed fasteners add to its streamlined look.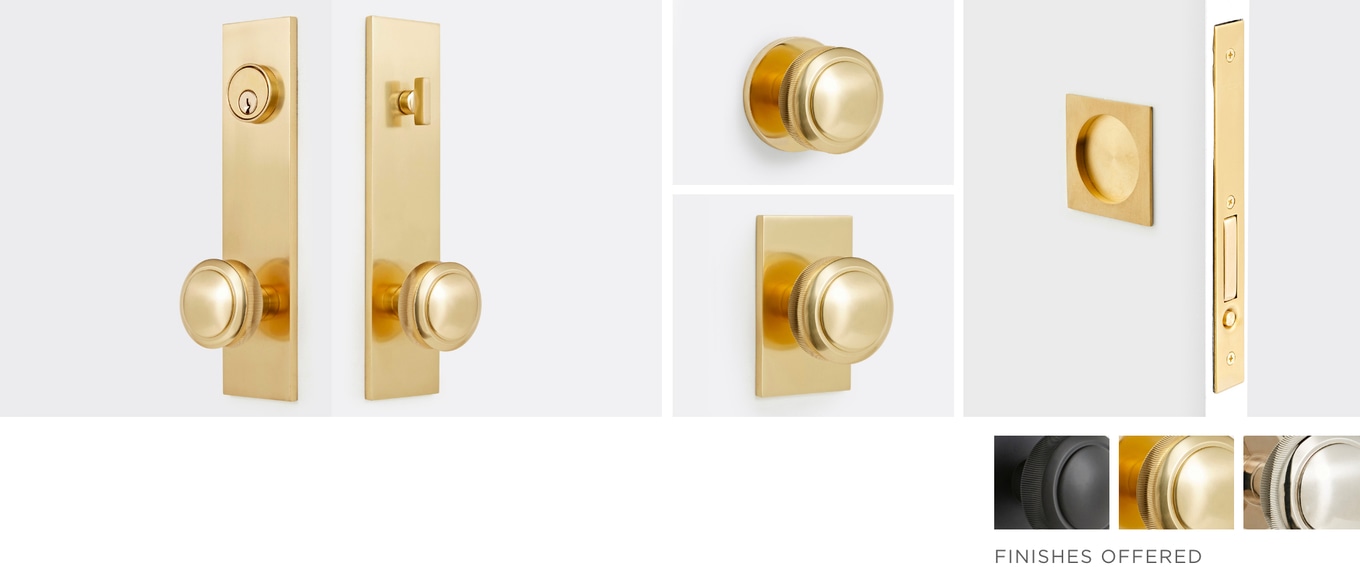 RIGDON COLLECTION
---
With a unique coining detail and low-profile silhouette, our Rigdon collection makes a statement on any door. Designed to pair with our full Rigdon hardware and lighting family.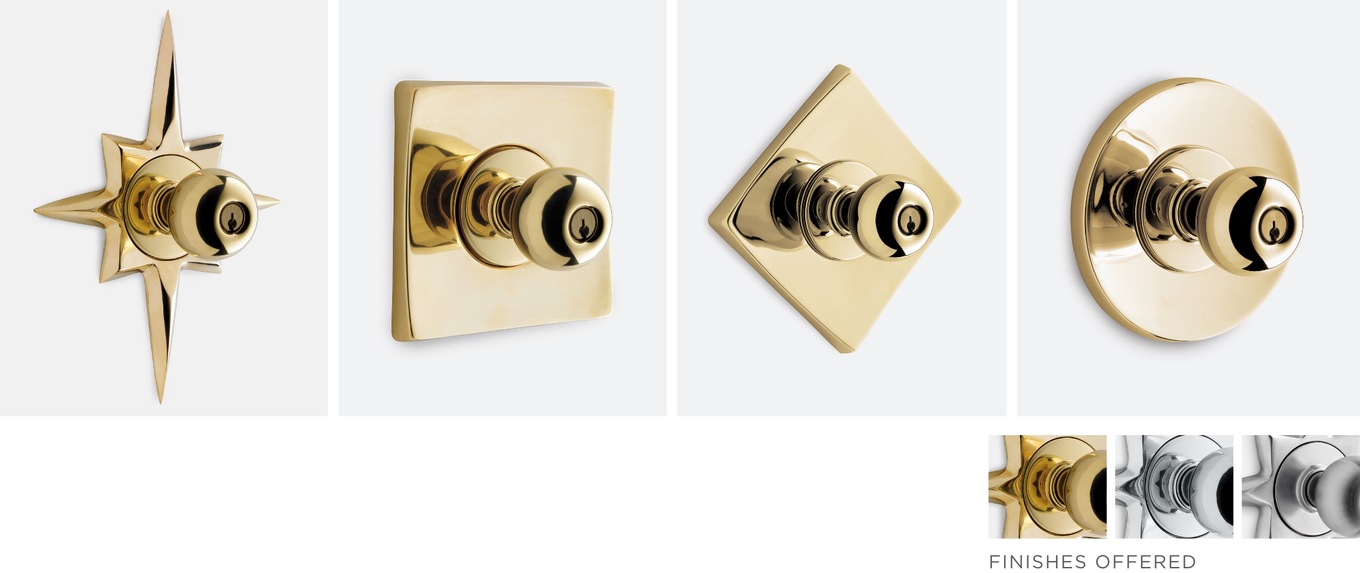 MID-CENTURY COLLECTION
---
Many mid-century doors were flat-paneled and plain. Character came from interesting handles, backplates, and doorbells: stars, squares, or circles of silver, gold, or brass. Our Mid-Century Modern Collection perfectly captures that refined, yet fun, essence.
SHOP BY CATEGORY