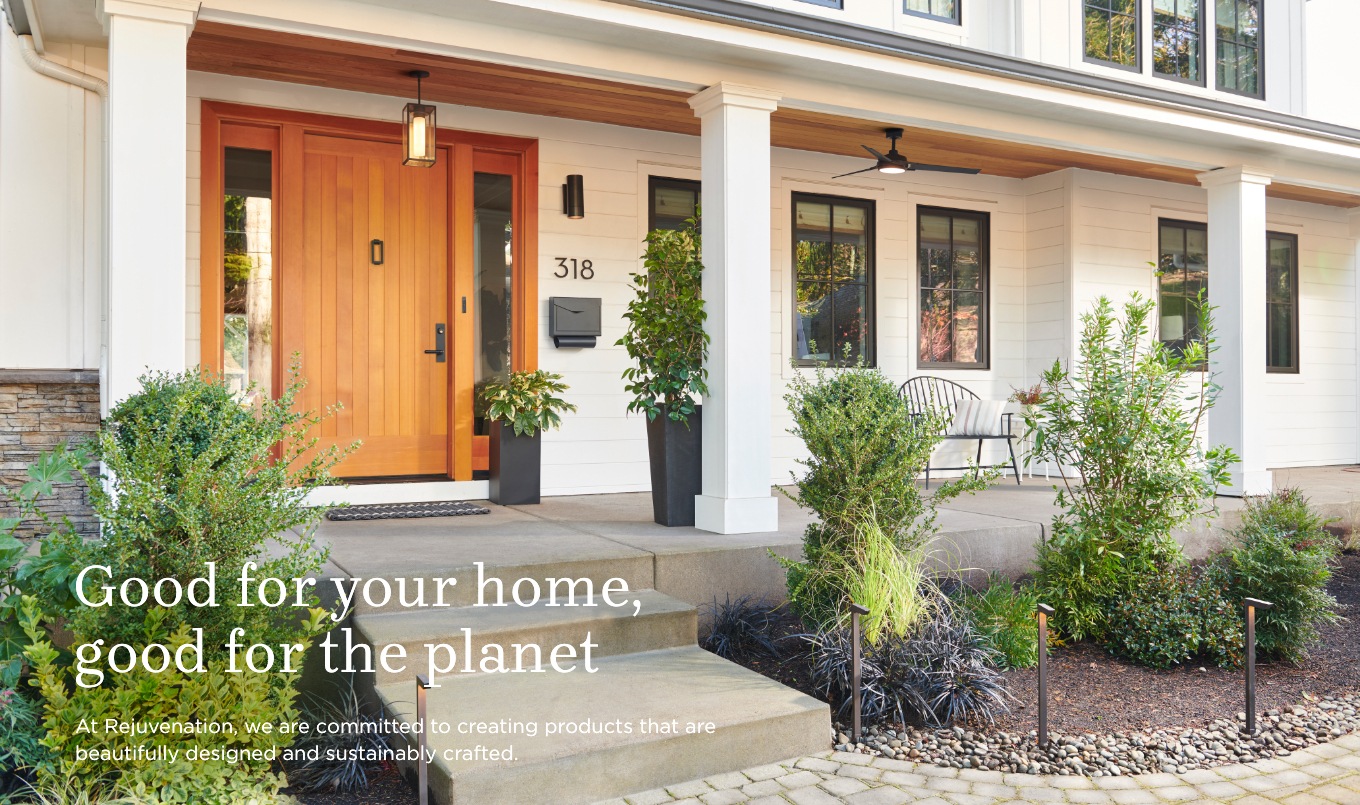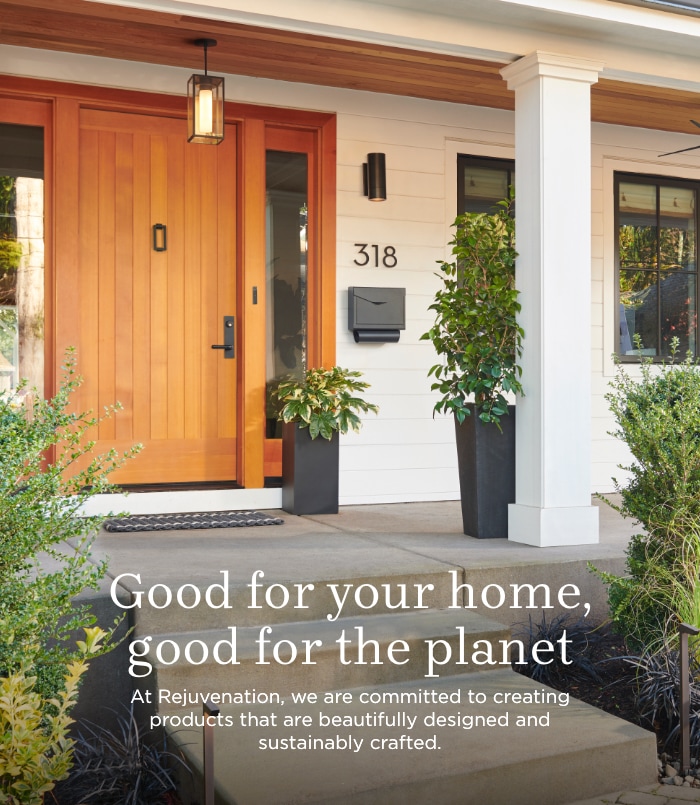 As part of the Williams-Sonoma, Inc. family of brands, we are the most sustainable home furnishings retailer. The only home retailer on Barron's 100 Most Sustainable U.S. Companies list for the past six years.
Shop Sustainably
Look for these labels on our site and in our stores.
PortLand Assembled
Sustainably Sourced
Handcrafted
Organic
Energy Saving
Fair Trade
Our customizable lighting collections are made to order and finished by hand at our factory in Portland, Oregon, using the finest domestic and imported components.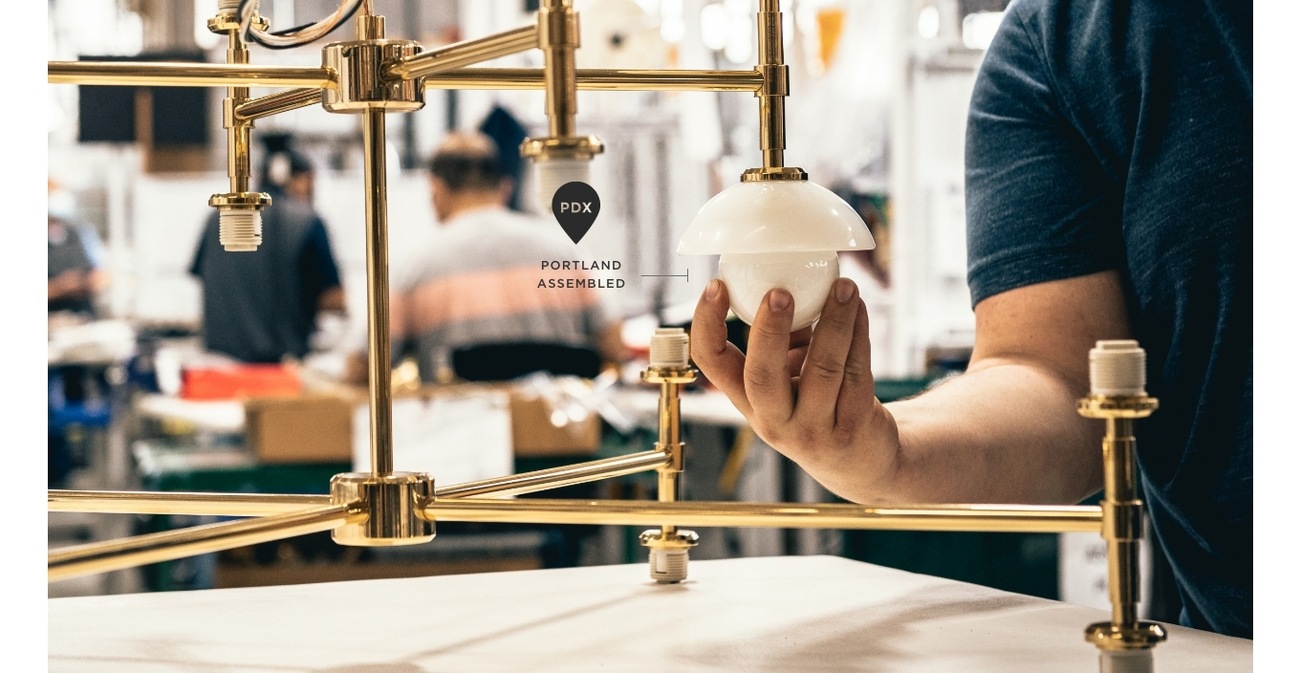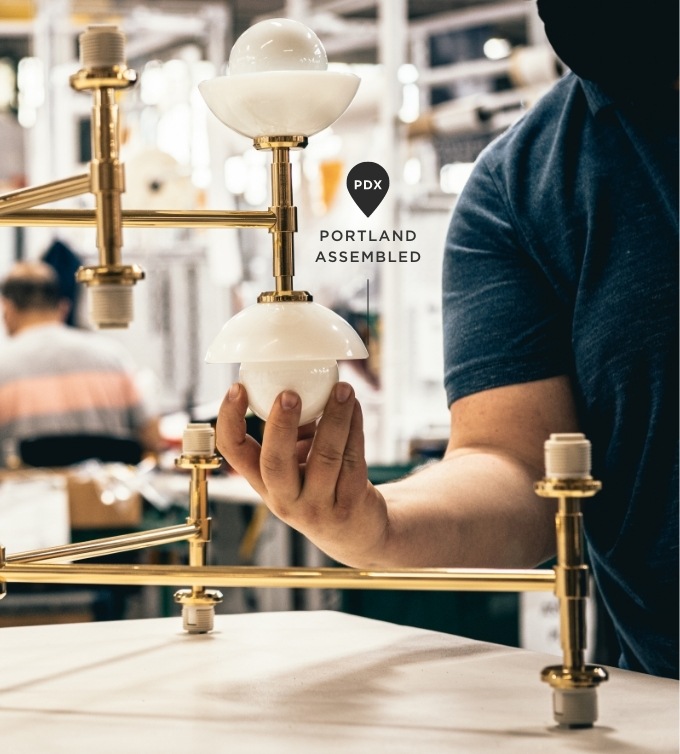 Shop for sustainable, recycled, reclaimed, or responsibly harvested material that meets high social and environmental standards.
---
82% of our wood is responsibly sourced.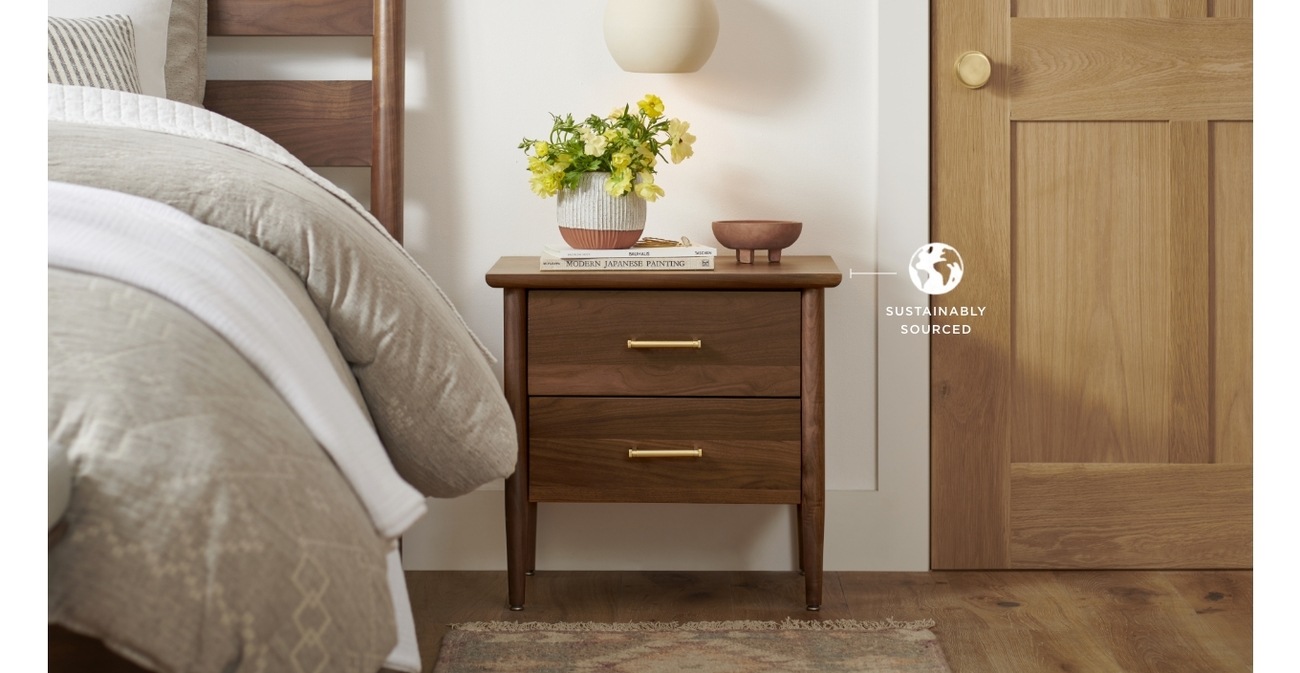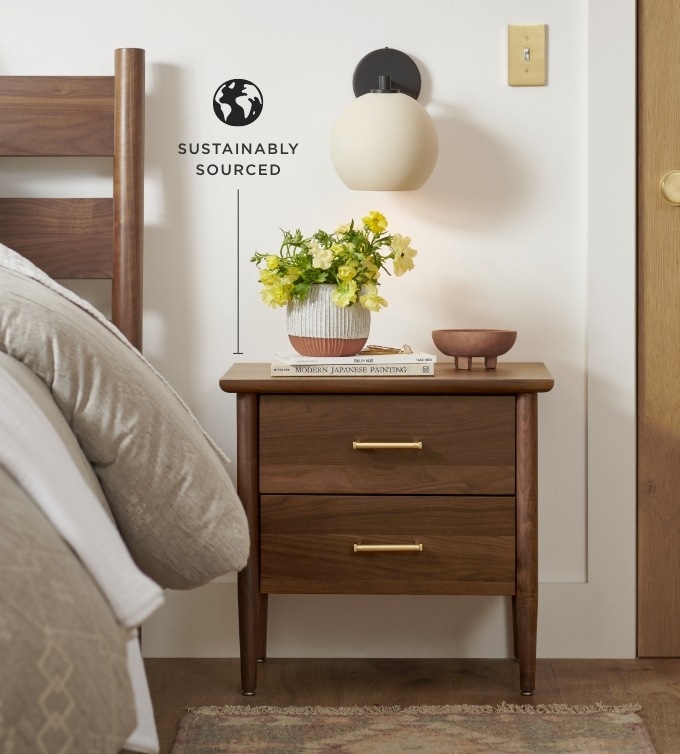 Products like our handwoven rugs and baskets celebrate, support, and preserve craft traditions and time-honored techniques from around the world.
---
Our Iringa Baskets are handwoven using traditional techniques by women artisans in Tanzania.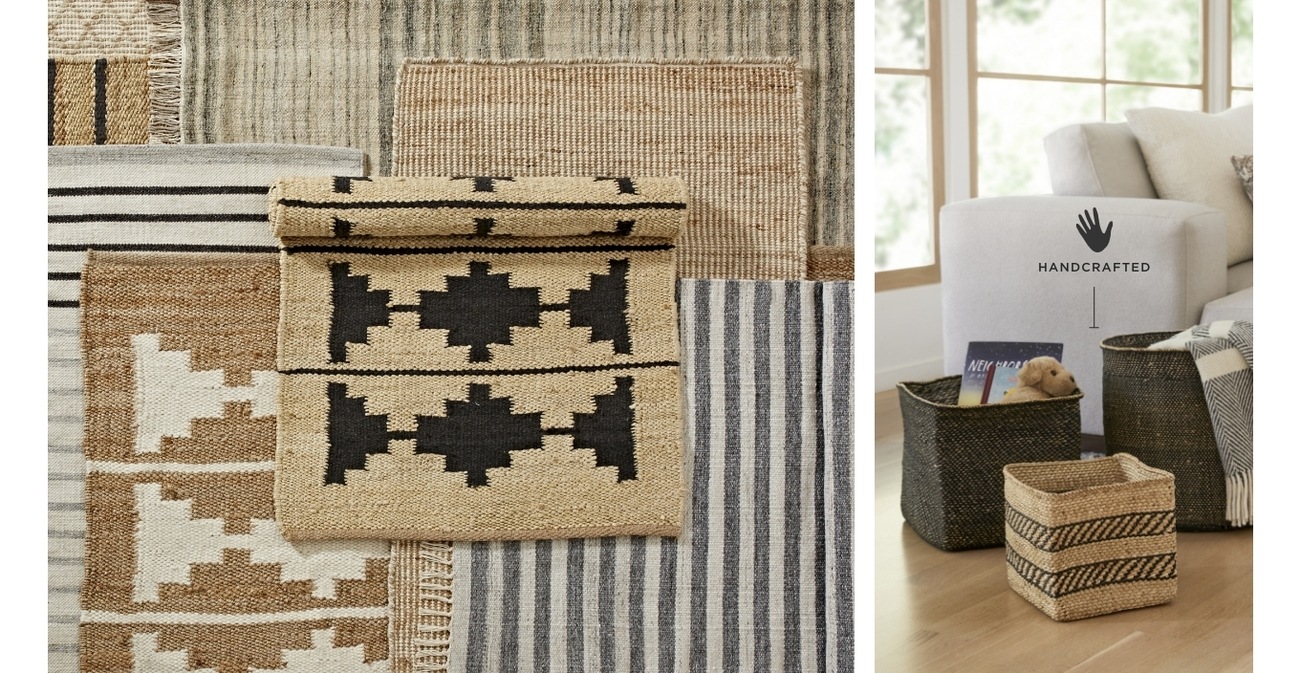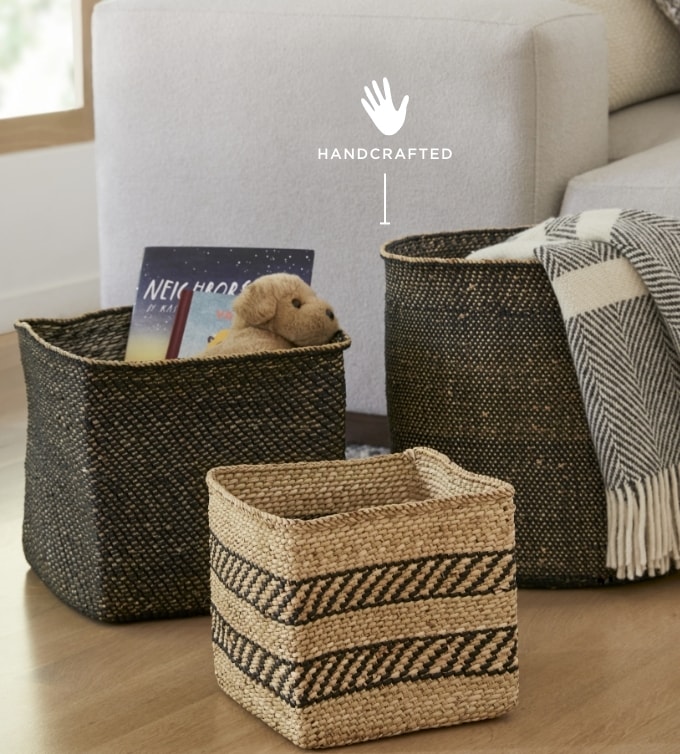 When you shop for cotton made without the harmful chemicals of pesticides, you're contributing to cleaner soil and waterways. Our bath towels are made from 100% Global Organic Textile Standard (GOTS) certified organic Turkish cotton, the gold standard of organic textiles.
---
1M liters of water saved in 2020 by sourcing organic cotton.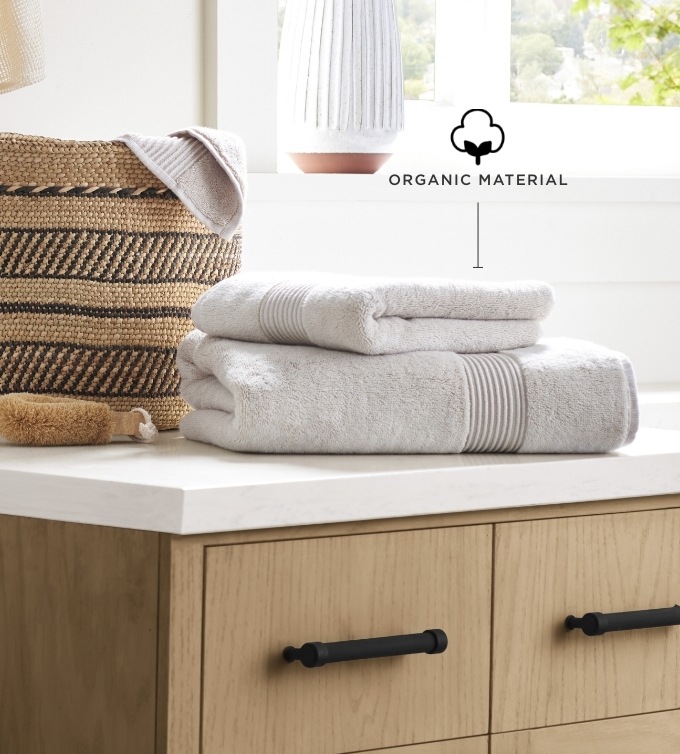 When you shop products that are energy efficient, you reduce the environmental impact of your home.
---
Residential iLEDs use 75% less energy and last 25 times longer than incandescent lights.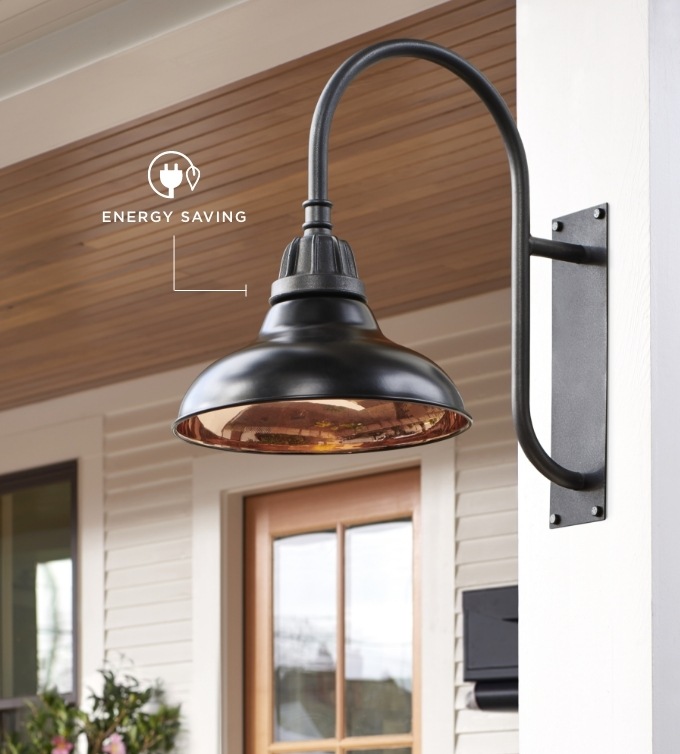 When you shop Fair Trade Certified™ products, you help ensure fair and safe labor practices, improve livelihoods, and empower workers to invest in their own communities.
---
All of our Belgian Linen Bedding is made at a Fair Trade facility.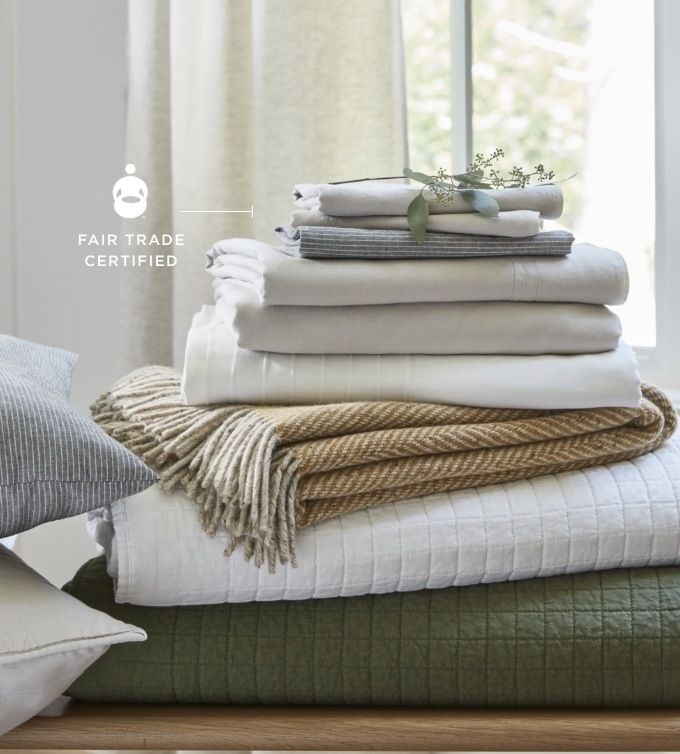 "We put the customer at the center of everything we do, every day. Their best interests are ours. That's why we lead our industry in the creation of high-quality, safe, and sustainable products."
LAURA ALBER, CEO WILLIAMS-SONOMA, INC.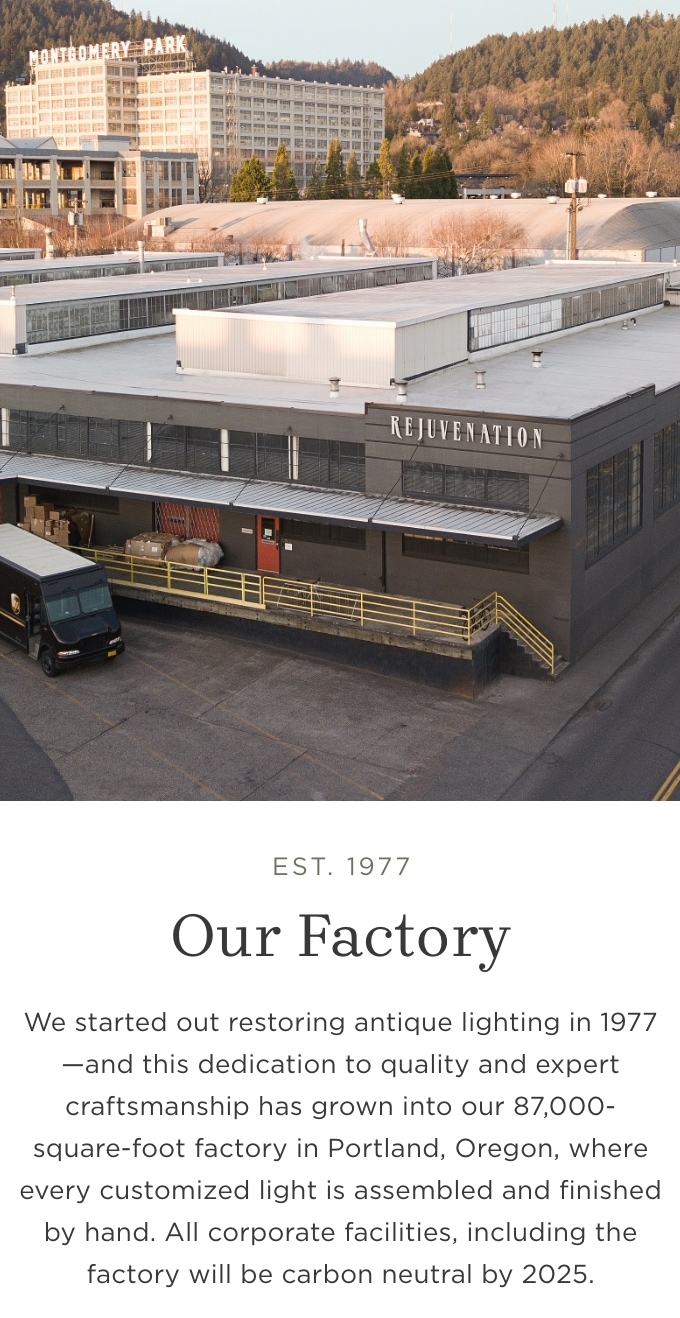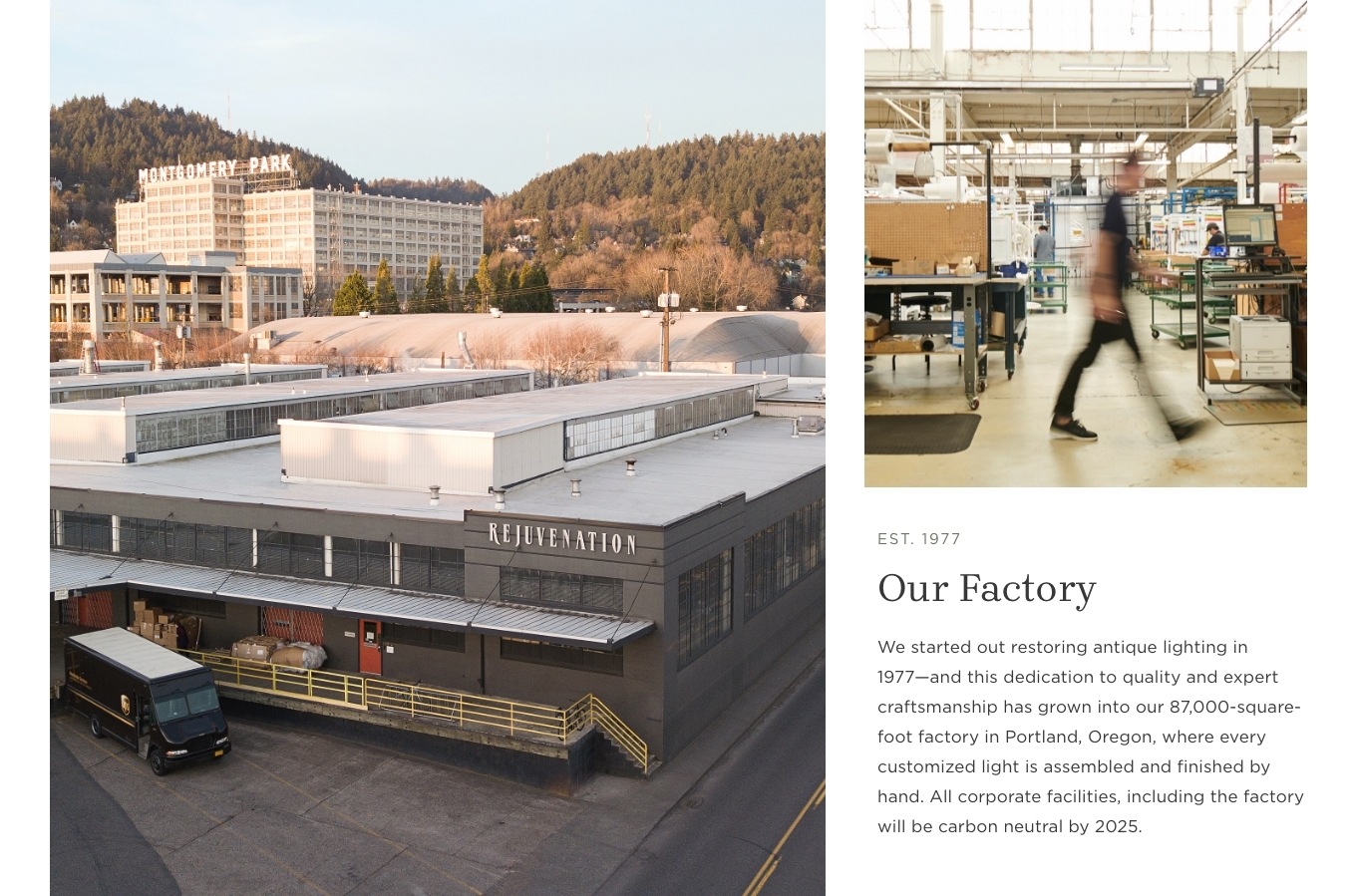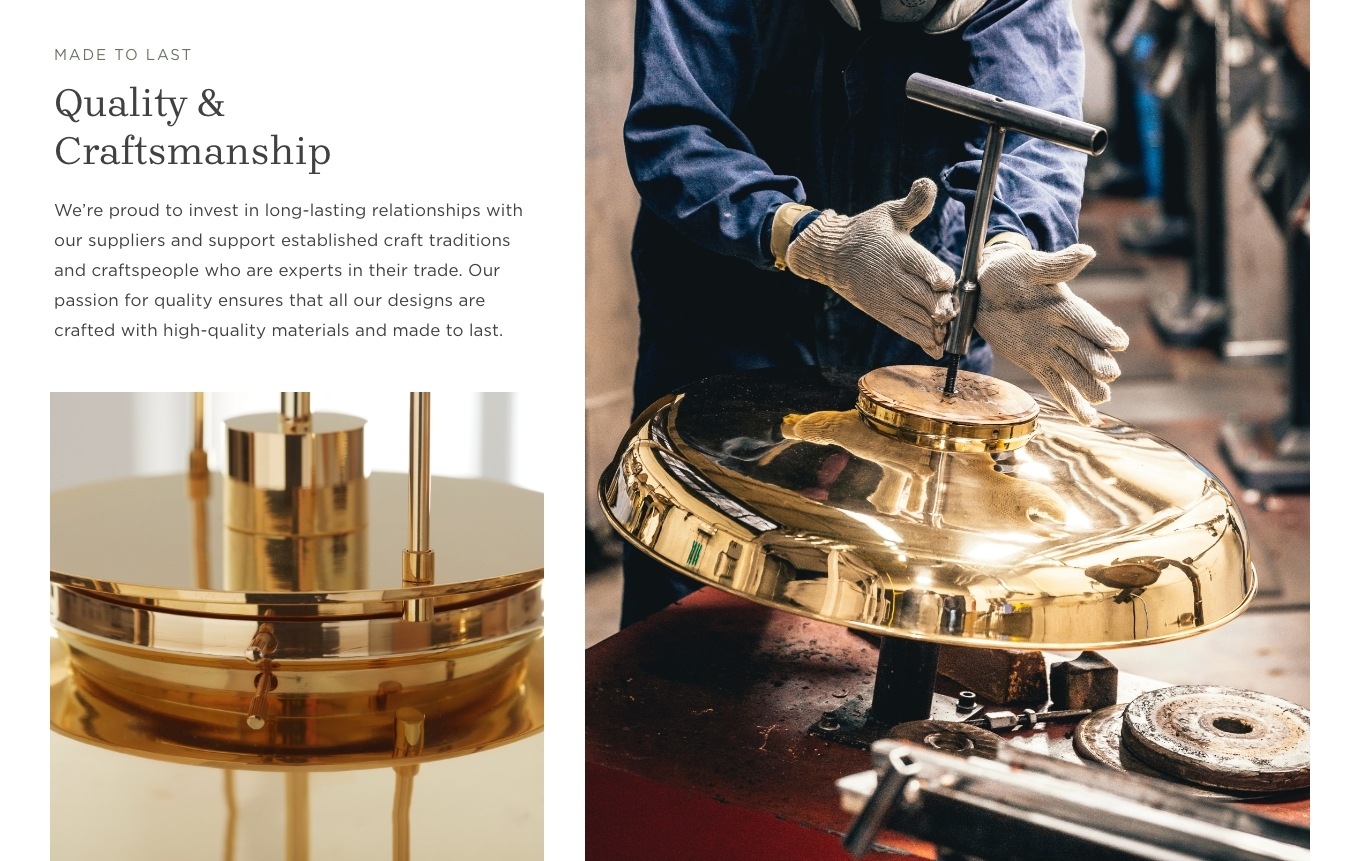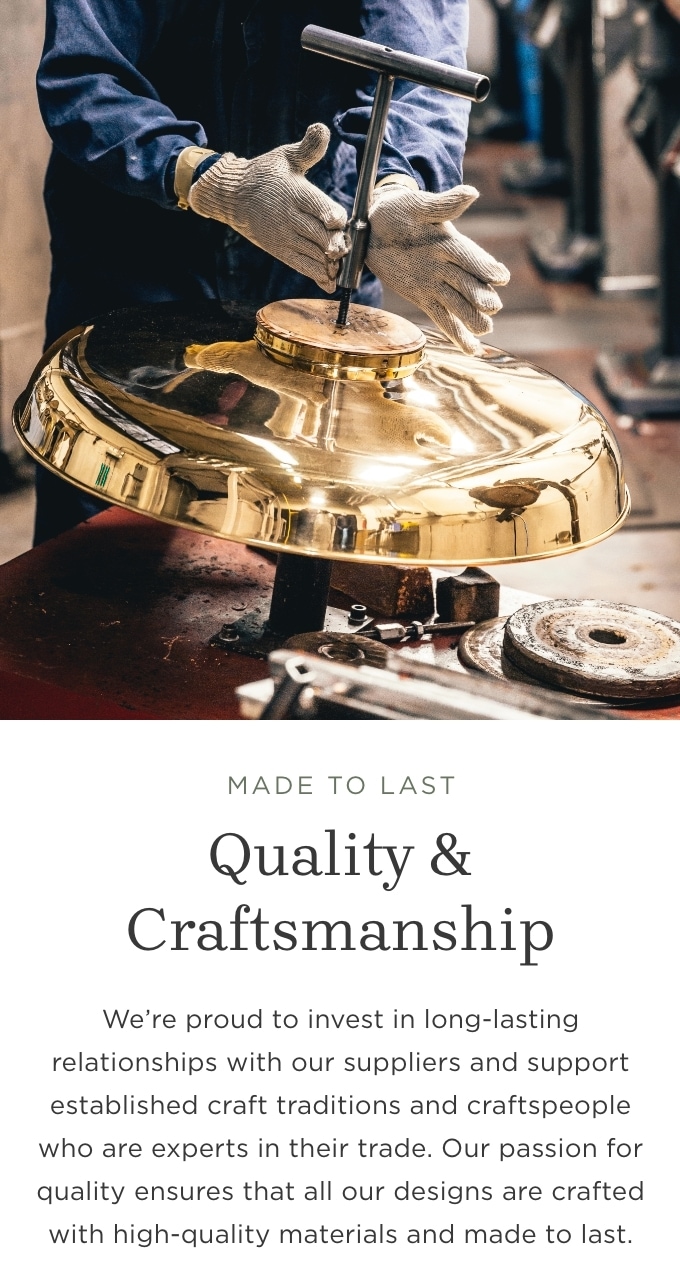 Circularity is in our DNA. Reclaiming vintage pieces is how we began. It's still at the core of our business and a big part of how we are moving into the future.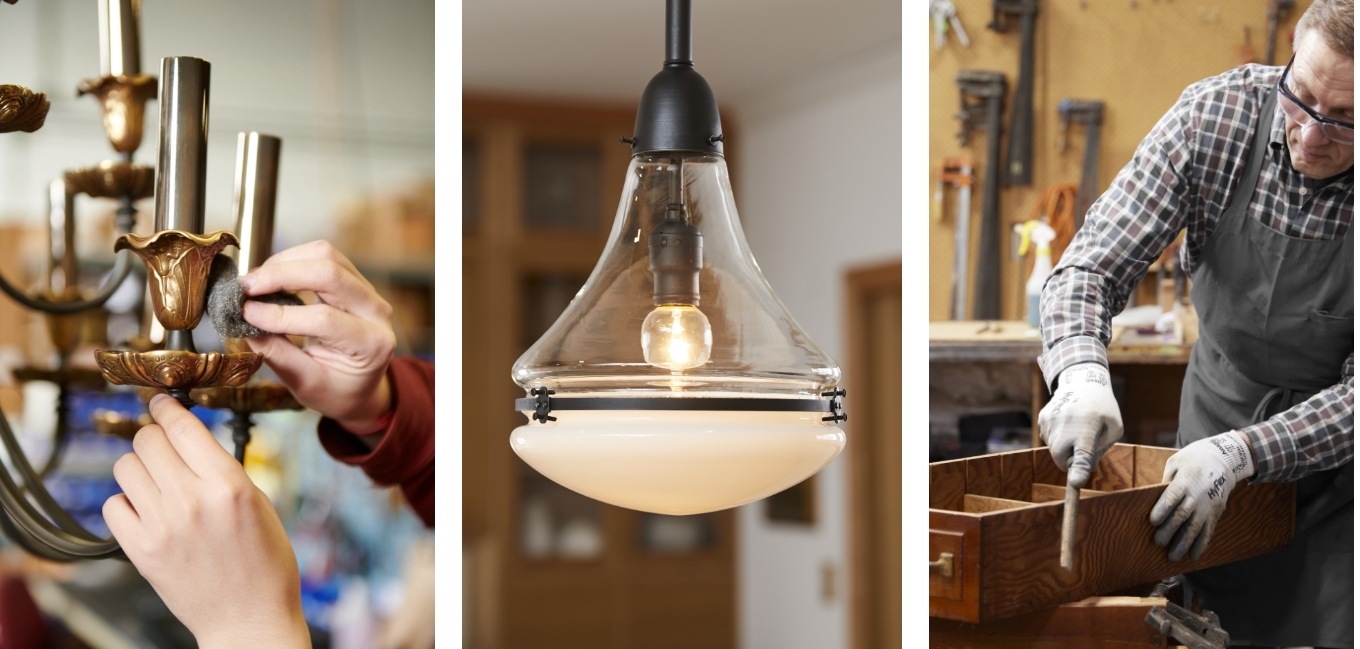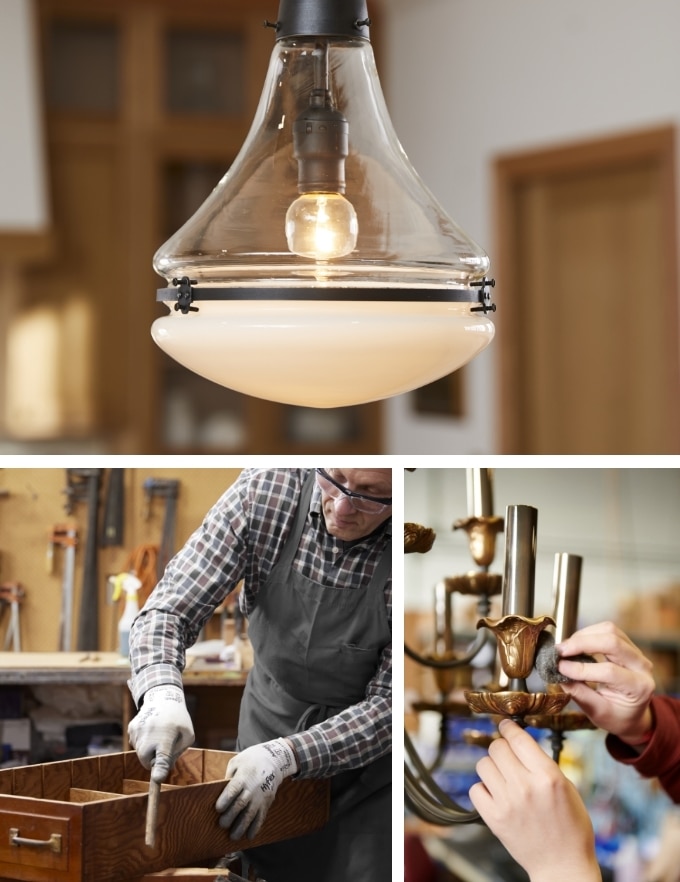 Buying Vintage is one of the most sustainable ways to shop. Our Portland restoration studio restores 3,000+ antiques and vintage pieces a year—giving them another life and keeping them out of landfills.
---
Responsibly Made
HOVER TO LEARN MORE